What people are saying about us
Check Out This Press Release!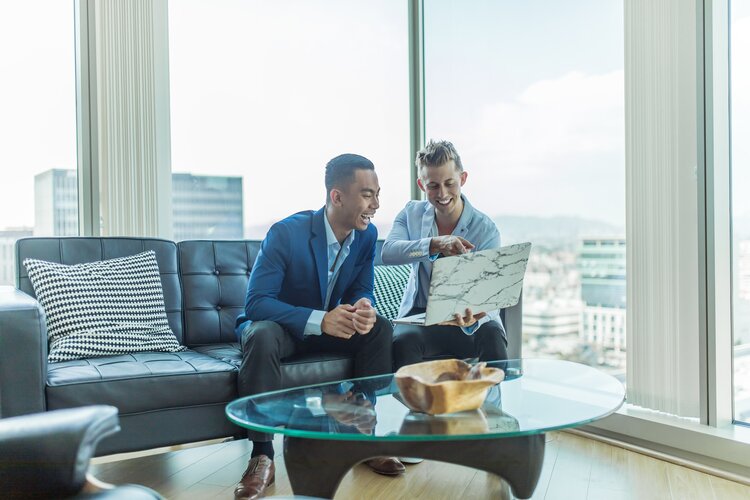 SAN FRANCISCO, Nov. 19, 2020 /vWire/ — Vegan Investment Club (VIC) is a no-fee website for fans of the Vegan economy to get alerts when Vegan startups begin Crowdfunding to raise growth funds. Members are informed which special bonus shares and discounts are available for members who invest the minimum of $100 in the early bird period.
The new Club just passed 5,000 members and expects to reach 10,000 members by December when the first Vegan company will be announced. Club members who invest before the general public can take advantage of bonus shares and discounts.
Founder Mark Perlmutter came up with the idea when his Vegan food company needed growth funding and he asked other Vegan entrepreneurs how they raised money. The feedback he received was, "it's very hard."
With the minimum investment set at $100, any size investor can create their own retirement portfolio of Vegan startups. The Club teaches members the secret of Silicon Valley that is to diversify and invest in 10 or more companies, rather than bet on just one.
"Every single individual can build their own personalized Vegan portfolio starting with just $100 because online efficiencies make having thousands of small shareholders manageable." Plus, many will become customers, so it will be a double win for the company." Perlmutter added, "aligning our money with our values feels right and allows us to do well by doing good for the planet."
The Club connects with exciting Vegan companies planning to raise growth funds. It arranges early bird specials including discounts and bonus shares for its members. Once arranged, the Club notifies members with a private link to view the new offering on a regulated portal. Those who wish to invest do so on their own on the Portal. Companies shown to members will have these characteristics in common:
Members can get early bird discounts by investing starting at $100. 

The company has traction, a compelling business model and a huge market.

There's a defined exit strategy for early investors.
The Club is in its first phase, inviting members to join at no cost to learn about Crowdfunding.
The Vegan Investing Club has been well received by Vegan industry leaders who are all too familiar with the challenge early-stage companies face when raising growth capital. "Businesses need start-up money and that can be the hardest to get," said Seth Tibbott, founder of Tofurky. "This is like a bridge for people," said Paul Bashir, founder of Anonymous For The Voiceless.
COVID19 has brought a heightened interest in plant-based products, prompting Jim Cramer of CNBC's Mad Money to announce, "I might go Vegan!" when talking about the successful IPO of Beyond Meat in 2019. According to the Good Food Institute, sales of plant-based foods grew more than five times faster than general food sales during the last three years.
"As Vegans, we understand that investing in Vegan startups moves the world towards a sustainable and compassionate food supply
We're happy to accelerate the Vegan economy and maybe we'll do well, by doing good," said Perlmutter.
Interested in becoming a member? Join here!
Vegan Investing Club. Do Well, By Doing Good