What people are saying about us

Happy Cow
"A new platform that seeks to boost the vegan economy by connecting vegan entrepreneurs with aligned investors"

Animal Outlook
"Plant-Based Micro-investing with Vegan Investing Club. A new community for vegan investing."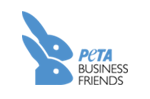 Peta Business Friends
"Get discounts on investing in vegan startups to boost the vegan economy."